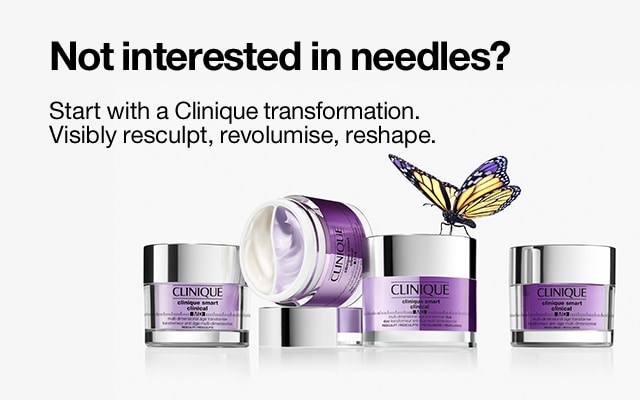 Explore more de-ageing products
Revolumise your skin with our revolutionary anti-ageing skincare products. When incorporated into your skincare routine, you can resculpt and firm up parts of your skin that are starting to show signs of ageing. Gel-creams can provide a tightening effect, while powerful hydrating agents give your skin the moisture it needs. Apply regularly to help give your jawline a lift, and minimise the appearance of wrinkles.
Thanks to our revolutionary anti-ageing skincare solutions, it's easy to maintain a youthful complexion. All it takes is a few moments each day to give your skin some thoughtful love and care, and you'll be rewarded with a look that's vibrant and luminous.
Our high-performance moisturisers will provide your skin with deep and lasting hydration. When choosing an anti-ageing moisturiser, look for a product that saturates your skin cells with moisture, and continues working during the day as a protective barrier. Moisture-rich skin has an appearance that's plump, smooth and firm, and when your skin cells are properly hydrated, lines and wrinkles will be less visible.
Dermatologists recommend choosing skincare products that contain hyaluronic acid: a natural substance that helps your skin to retain moisture. Hyaluronic acid is produced by the body, but production gradually declines as we get older. Many firming lifting skincare products are infused with hyaluronic acid to assist the body, resulting in skin that is firmer and healthier in appearance. Browse our range of hyaluronic skincare to turn back the clock, and rejuvenate your complexion.
Natural ingredients like soybean seed extract, sweet almond seed extract and whey protein also help to nourish the skin, promoting growth and renewal. These natural ingredients also help to give you a skin tone that's smoother and brighter.